All-State Jumpstart Clinic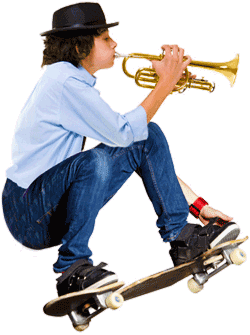 Get A Jump on All-State
Dallas Wind Symphony's All-State Clinic Jumpstarts Your Region, Area & All-State Band Auditions
Work with the pros from your first look at the music through audition day.
The All-State Jumpstart Clinic has been one of the most influential opportunities for me as a young musician in the Dallas area. The clinic covers all of the things to do and not to do in an all-state audition. As a trumpet player, I learned from this clinic how to perform and compete in the most efficient and professional way possible. Even after all-state is over, I still use what I've gained from this clinic for auditions in other settings such as college auditions or chair placement tests. It really is beneficial to learn these tips and guidelines from professionals who have spent much of their lives auditioning. — Christopher Luebke-Brown
Session One – Slow & Easy
Prepare technical passages with low stress, and high success.
Session Two – Making Music
Polish your piece to perfection.
Session Three – Staying Focused
Master those "head games" that come with most every tryout.
Session Four – Behind The Screen
See the audition from the judge's point of view – learn what to do, and especially, what NOT to do!
Transfer your new skills to every facet of your playing!
Register Today!
Saturday, September 28, 2013
8:00am - 12:30pm
North Garland High School
2109 Buckingham Road, Garland, Texas 75042